Trust in Your Ability to Interview For the Job You Want—Grow in Your Career and Continue Living the Life You Want.
If you have been struggling and need a plan to help you build confidence, that's exactly what you'll do when you join Becky in an Interview Group discovery session.
Need information on group pricing or a customized team session?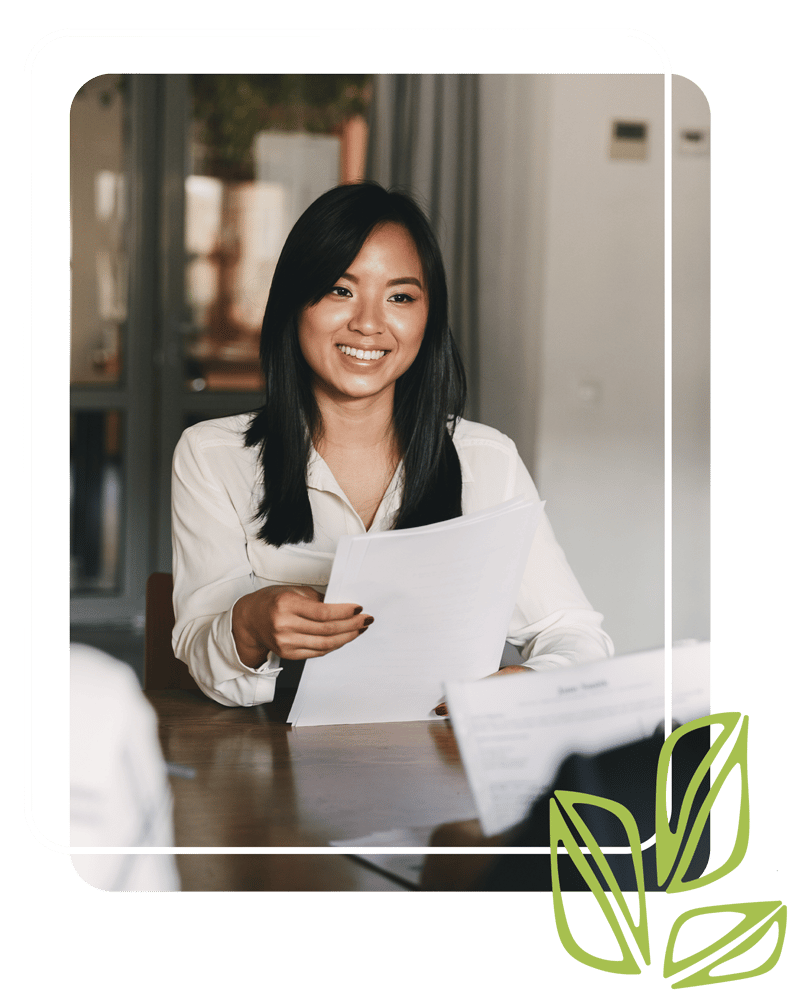 Interview Prep Group Discovery Sessions
Especially in recent years, the business world has changed—and it will continue to change. It will never be how it was again. The question is: are you changing to keep up? Are you in a "wait and see" mode, or are you in a proactive mode, ready to take advantage of new work opportunities resulting from all this change?
In uncertain times we either get stuck in what we know and what's familiar, or we keep learning, growing, and stretching to stay out front and get what we want. Time and experience has shown Becky that whatever your circumstances are, YOU are the designer, creator, and architect of your life—and YOU are in control of your future.
REWIRE Your Approach to Interviewing and

Get the Job You Want
Understand what the hiring manager wants to hear.
This is the number one secret Becky shares for interview prep. It's the game changer—learn how to position yourself for success.
Be confident in the value YOU bring to the job & team.
Understand how to lead with your strengths in ways the hiring manager can connect with, which will make them see you as the most qualified candidate.
Learn the easy way to prepare for interviews.
Get top tips and best practices from Becky's leadership roles interviewing candidates at a Fortune 1 company and her coaching experience helping 500+ people get the job they want.
Learn which questions to prep to answer.
Take the set of questions Becky has refined as a hiring manager and in coaching others to interview, and do your own prep, to be prepared to shift and respond to many interview questions.
Master your fear of not knowing the "right" answer.
Learn how to stand on equal footing with the interviewer, with confidence and trust in your own knowledge. When the answer is authentic and true to you, it's the "right" answer.
Identify what you want and why you want THIS job.
Learn how to consider more than compensation, your manager, and the specific role in question. How will this job get you where you want to go and help you build the life you want?
Learn which questions to ask.
The interview is also your time to vet the company, the team, and the hiring manager, in addition to the work itself. Learn the best questions to ask, when, and how, based on Becky's firsthand experience and success.
Clarify how this job fits into your life plan.
We all work for the money—that's a given. But what are your other motivations for working, working from home, or working part-time in a specific field or role? How will this job help you achieve your overall life goals and happiness?
Join a Successful Interview Prep Session
Becky's Successful Interview Prep is unlike interview prep you've done before. This prep is more than just about learning what to DO to change your interview approach. It's about BEING a more confident, truer version of yourself so you can succeed in the interview and find the happiness, fulfillment, passion, and purpose you deserve. It's a total mindset transformation for YOU, boosting your confidence and ability to get the job you want.
Join us in an Interview Prep session and learn Becky's #1 secret for interview success. This secret will shift your perspective and change your approach to interview success! Whatever the job, industry, or company, this one piece of knowledge will help you feel more confident and prepared to interview and Get. The. Offer.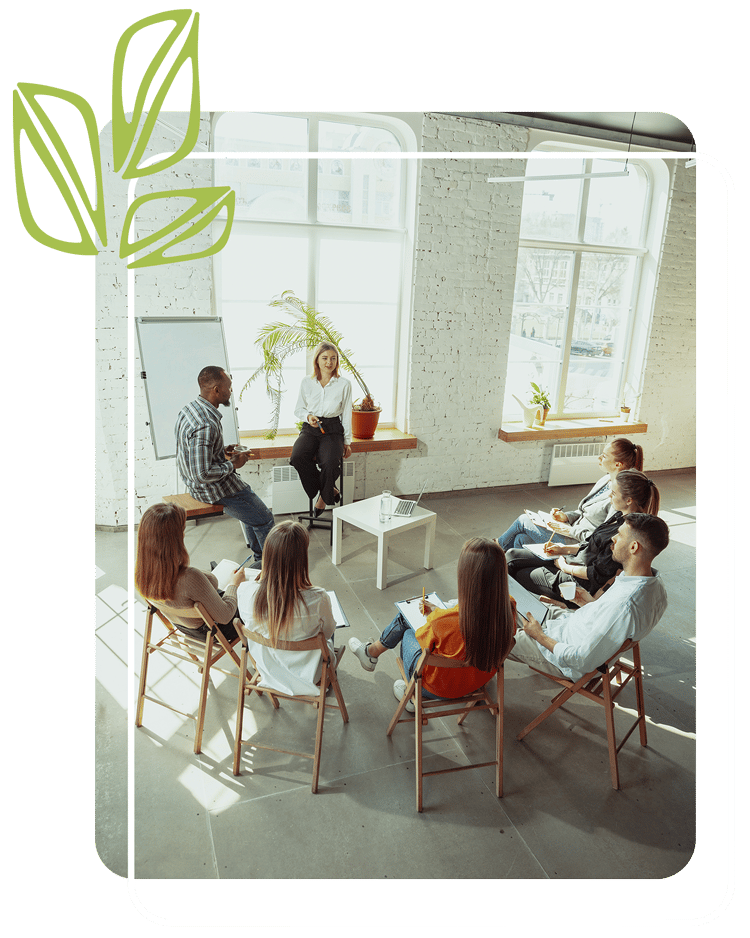 Is Interview Prep Right for Me?
When you participate in a virtual Successful Interview Prep group session with Becky, you'll be joined by a small group of (up to 20) people from diverse industries, roles, preferences, and work experience. The ONE characteristic that people who decide to participate in the session will share is this: they have chosen to master their interview fear.
Are you exhausted by interviewing unsuccessfully? Do you feel like you will never be the selected candidate? Are you unsure why the other candidate always gets the job offer? Participating in a Successful Interview Prep group session with Becky will give you the confidence and tools to try again and experience success.
You'll connect with your strengths, understand the value you bring to your work and team, and create a NEW plan to confidently interview and GET the offer.
If you're ready to get the job you want, you belong in a Successful Interview Prep group session with Becky.
See What These

Successful Interview Clients




Are Saying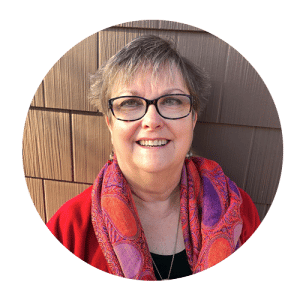 "After 15+ years working at the same company, I found myself unsure of how to share my skills or define the value I bring to the team. Becky's knowledge and passion for CliftonStrengths and her insightful approach to life goals proved invaluable in helping me know myself better, understand how and why I work the way I do, and most importantly – re-build my self-confidence. She supported me in interview prep (total shift in my approach) and encouraged me in my job search. Working with Becky I came to trust myself, confidently promote my strengths, and ask for what I want. I share her name with anyone who needs clarity and a champion in their corner. She continues to be a trusted guide when I am at points of indecision or need objective counsel and supportive coaching."
"Belief in the value You contribute only increases your confidence to interview well."
-Becky June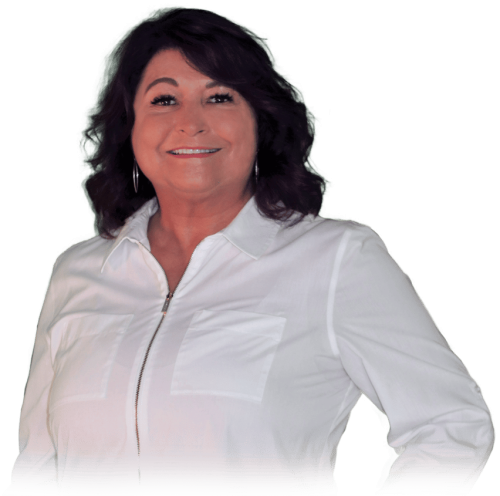 Make Your Dreams Reality
Are you ready to take your first steps toward fulfillment, passion, and purpose in your work life? Need information about our classes? Call us at 479-321-9362 or schedule time for a free 30-minute discovery session.